Sustainability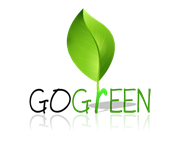 We are environmentally conscious.  Unlike many other self-storage businesses, we actually build and then operate and manage our own facilities.  When we are procuring construction materials, we look for recycled materials and energy efficient materials.  When we are purchasing items for resale, we look for used and recycled options.  We are in a position to think and act over the long-term:
Look for gently used and recycled boxes at our stores to stay green!
Our buildings are primarily constructed of steel and our steel is 78% recycled.
Our blue bollard covers are 100% recycled plastic.
Our speed bumps are 100% recycled plastic.
We procure and sell thousands of used moving boxes every year.
We procure and sell thousands of moving boxes made from recycled paper every year.
We recycled thousands of old florescent and metal halide light bulbs when switching over to new, energy efficient LED fixtures.
We recycle all possible steel, aluminum and other metals that we can gather at our construction sites and operating locations.
We recycle wood pallets that vendors leave at our locations.
Our largest building at our S. Rice Ave location is a repurposed warehouse. By repurposing the existing building, we saved hundreds of tons of concrete and steel and hundreds of tons of pollution and carbon emissions that would have resulted from new construction.
We typically install more and better insulation than required by code and installed by our competitors.
Our S. Rice Ave. and Washington Ave.,  locations were constructed with advanced, tri-polymer foam insulation that dramatically cuts down on our power usage and gives us a smaller carbon footprint than our competitors. We spent about four times the money on insulation as our competitors, but we think this is the right approach – A decision that will make our grandchildren proud.
Our S. Rice Ave. project is constructed with 100% LED lighting that saves on average 75% of the electricity consumed by fluorescent and metal halide lighting.
We typically install Energy Star 21 SEER or 19 SEER Air Conditioning units when most competitors install the bottom-of-the-line 13 SEER units.
We typically install Cool White roofing on our buildings.
Many people have great intentions of recycling more every year. We at Community Self Storage are dedicated to supporting conservation and recycling efforts. To this end, we accept reusable moving boxes for reuse. This effort is imperative to reduce the volume of waste sent to landfills, preserve natural resources, reduce costs, reduce pollution and ultimately reduce our carbon footprint.
Why?
We don't do these things because they are the law.  We do these things because it is morally right.
My Grandmother lived through the depression and taught me to always be looking at items for their reuse possibilities.
In Church I learned that I am a steward of natural resources – they are not mine to waste.
In Boy Scouts I learned a love of nature and respect for conservation and natural resources.
We like to go scuba diving and to go to the beach and it grieves us to see trash in the water.
We believe that our customers will prefer to store their precious belongings with a local self storage group that is responsible with the environment and our natural resources.
Some of these items may be money losing endeavors, but others pay for themselves over time.
Our kids and grandkids have to live in the messes that we have created, so we want to create fewer messes and be part of the solution.
This is very dear to us.